In-Building Wireless LAN Handsets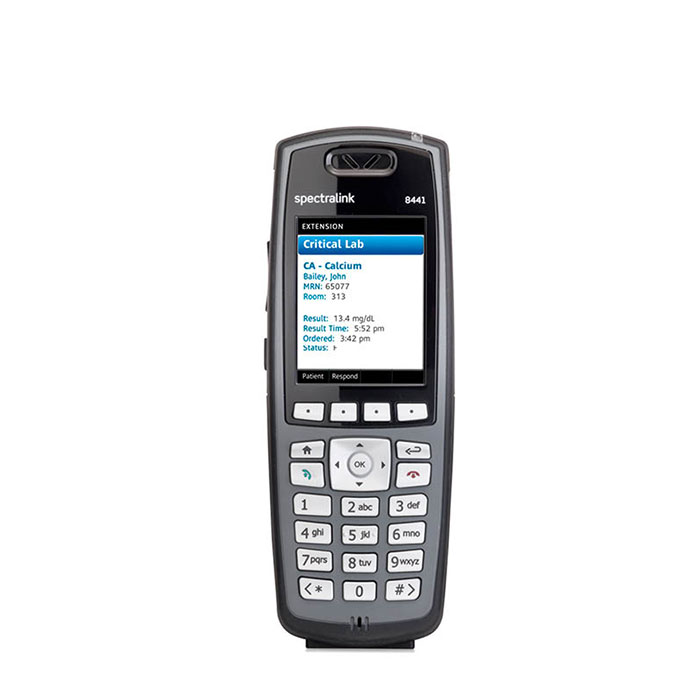 Staying competitive in today's increasingly mobile work environment requires the right in-building wireless LAN (WLAN) solution. One that offers mobile workers the freedom and flexibility to move about the building while always staying connected. This flexibility drives increased employee efficiency and productivity while providing secure communications and reducing costs.
Ideal for industry specific applications
Voice over wireless LAN (VoWLAN) handsets provide the same level of accessibility, security, and quality-of-service (QoS) as wired phones. These handsets are easy to set up and use, and are so durable they are resistant to dust, shock and liquid damage. Combined with WLAN Voice Gateways with self-healing firmware, NEC's WLAN Mobile Handsets offer the best in security measures, including WEP, WPA and WPA2 protocols as well as QoS.
These handsets are ideal for industry specific applications such as warehouse, healthcare, retail or anywhere with limited to zero cellular coverage. Personalization options include selectable ringing profiles, personal directory, redial and a speed-dial list to keep frequently dialed numbers readily available. For shared-use environments, multiple charging and battery options make these mobile handsets ideal for 24-hour operation.
Key Benefits
Keeps employees connected while on the go
Increases employee efficiency and productivity
Offers enterprise-grade wireless telephony
Reduces costs through simplified management
Integrates with third-party applications
Contact us for expert advice on Bussiness Desktop Phones. We proudly serve Evansville, IN, and the surrounding area.