Wi-Fi Multi Line Clients Provided Mobile Phone Application
The MLC re-invents the office telephone by integrating the traditional desktop phone to your iPhone/iPad/Android Phones/Android Tablets into one innovative, feature-packed business device.
When paired with NEC's Communications Platform, the MLC revolutionizes the desktop experience and immediately transforms the way businesses use their personal devices.
The user now has the ability to walk away from their desk without missing a call. 
As a telephone, the MLC delivers a full multi-line desi-less experience.  The MLC offers a familiar telephone experience that matches the desk phone in a GUI that supports 32-line keys.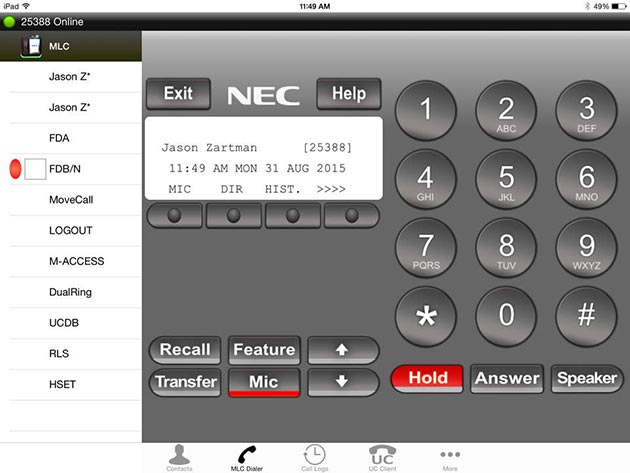 For more information call Midwest Telecom today at 812.421.0111.