Network Infrastructure, Remote Office Connectivity
About NETGEAR

At NETGEAR, we turn ideas into innovative networking products that connect people, power businesses, and advance the way we live. Easy to use. Powerful. Smart. And designed just for you.
In business, confidence is everything. When it comes to your network, it's even more important. Whether you're a small business with big dreams or a mid-size business ready to take the next step, you need to share access and ideas safely, connect remote locations securely and give your people the tools to perform. At NETGEAR, we provide networking, storage and security solutions without the cost and complexity of big IT. Our advanced range of reliable, affordable networking products are easy to install and maintain. We deliver solutions you can count on, so you can spend more time on what matters most – growing your business.
Managed Switches
Future Proofed. Campus LAN Proven.
NETGEAR ProSAFE® high-end Managed switches seamlessly connect end-users, critical services, servers and storage across highly flexible core, distribution and access layers. Our Managed Infrastructure includes state-of-the-art Chassis switches with Passive Backplane and Fixed Configuration switches with Distributed Link Aggregation that work in concert to create a reliable, affordable and simple to use Campus LAN solution. A single-pane-of-glass management platform – NMS300 – increases overall operational efficiency.
Adtran

Adtran is a leading global provider of networking and communications equipment. Our products enable voice, data, video and Internet communications across a variety of network infrastructures. Our solutions are currently in use by service providers, private enterprises, government organizations and millions of individual users worldwide.
NetVanta 3100 Series

The NetVanta 3100 Series of high-performance, fixed-port access routers offers a cost-effective IP routing solution for business class broadband networks. The 3100 Series supports higher bandwidth Ethernet based services, as well as ADSL offerings. Certain models feature a four-port fully-managed switch, and an optional analog port for a disaster recovery scheme or to dial-in for remote management. These products are full-featured, low-cost alternatives perfect for secure Internet access or high-speed corporate connectivity using broadband access such as DSL or cable.
Fixed-port Broadband routers with a stateful firewall, integral 4-port switch, and IPSec VPN
Integrated modem for management or backup (optional)
Standards-based routing and switching features for ease of interoperability
VoIP-ready with standards-based QoS
Voice Quality Monitoring (VQM) for MOS prediction
Ubiquity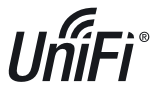 Scalable, Reliable, High-Performance Wi-Fi
UniFi®is the revolutionary Wi-Fi system that combines Enterprise performance, unlimited scalability, a central management controller and disruptive pricing.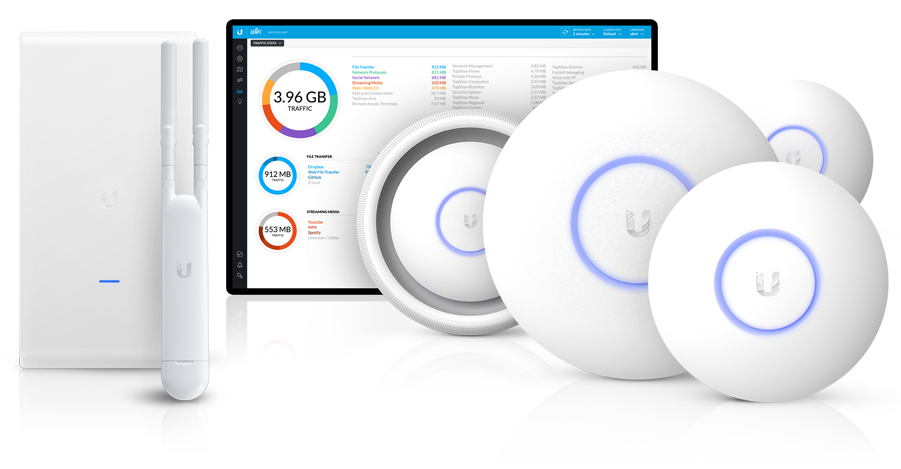 Superior Processing
Ubiquiti's airMAX® engine with custom IC dramatically improves TDMA latency and network scalability. The custom silicon provides hardware acceleration capabilities to the airMAX scheduler, to support the high data rates and dense modulation used in airMAX ac technology.
Revolutionary Filtering Technology
Ubiquiti's airPrism™ technology provides breakthrough radio selectivity in unlicensed wireless band performance. Our patented airPrism technology isolates signals within the operating channel and rejects interference to improve wireless performance in noisy, high-density areas.
Advanced airOS Firmware
airOS® 7 is the next generation of Ubiquiti's intuitive and versatile firmware technology. airOS® 7 now features dynamic configuration changes with enhanced device configuration (such as instant input validation), HTML5 technology, a persistent user interface, and optimization for mobile devices.
New Breakthrough RF Performance Antennas
The innovative airMAX® ac RocketDish™ and sector antennas feature significant advances in scalability, noise isolation, and beam performance to complement the airMAX® ac Rocket™ radios.
Sleek Industrial Design
Featuring a clean industrial design, the UniFi® AP can be integrated seamlessly into any wall or ceiling surface (mounting kits included). The LED indicator simplifies deployment and configuration.
Contact us for expert advice on Network Infrastructure, Remote Office Connectivity. We proudly serve Evansville, IN, and the surrounding area.
For more information call Midwest Telecom today at 812.421.0111.