A groundbreaking access control system that integrates seamlessly with your video management platform.
Access Control Made Easy
The foundation of any comprehensive security solution that delivers a highly secured environment begins with controlling access.
 
Vicon's powerful VAX Access Control solution, designed for ease-of-use and flexibility, combines intuitive user interface software with versatile hardware, delivering absolute control and real-time views from any web-browser device.
The VAX system was designed for complete integration with Valerus video management software, allowing for the automatic linking of Valerus video with corresponding access control events and ensures the ultimate in ease-of-use and flexibility.
Key Features and Functions

Centralize Video and Access Control
With VAX's integration with Valerus, you can monitor your video surveillance and access control from a single interface.

Thin-Client, Browser-Based Software
Browser-based software means a quick, intuitive interface that doesn't require custom software installs at each workstation.

Flexible Hardware Options
Easily customize your access control solution with a wide variety of controllers, readers, cards and mounting options.

Scales with Your Business
VAX accommodates any sized business, from small and enterprise, with the ability to easily upgrade as your business grows.

Built-in Motion Detection
VAX controllers are the only access controllers with integrated PIR/Request to Exit Motion built right into the panel.

Flexible Mounting Options
We offer some of the most flexible mounting choices, including our unique over-the-door option.
 
Easy-to-Use Software
VAX delivers a smart, responsive software solution that is incredibly easy and intuitive to use. It provides centralized monitoring and management of access to doors, elevators and other protected spaces located throughout facilities of any size, including multi-site installations.

Flexible Hardware Options
Vicon offers access control components for a seamlessly integrated video surveillance system. This includes a wide variety of Door and Elevator controllers, proximity readers and multiple types of credentials, including smartphones, that fit any installation.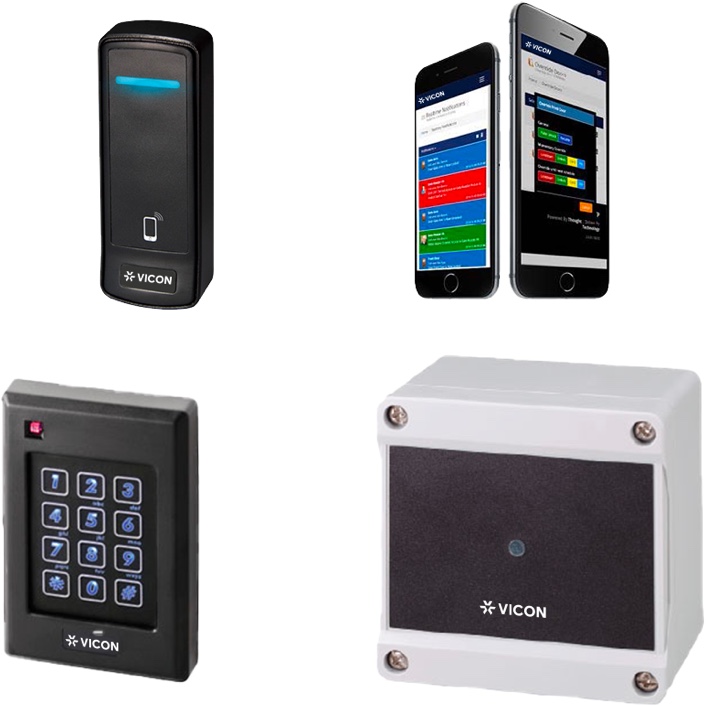 VAX Mobile App

The VAX Mobile app not only provides users with an overview of their security system, but also allows for remote access and control so users can respond rapidly in emergency situations.
Are you ready to see how VAX can simplify your security?
For more information call Midwest Telecom today at 812.421.0111.