Revolutionary Wi-Fi Systems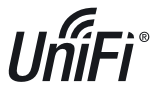 Scalable, Reliable, High-Performance Wi-Fi
Today, IP business communication requires the flexibility of wireless mobility, and the assurance of a secure, protected network. Companies are implementing Wi-Fi into daily operations to meet the demands of an increasingly mobile world. Wireless solutions are allowing businesses to streamline and improve operational efficiencies, expand customer service offerings, and increase flexibility for employees.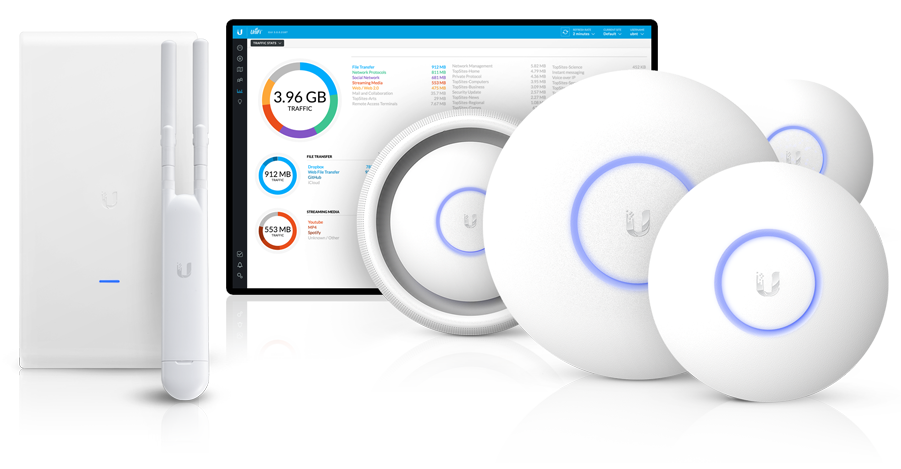 UniFi®is the revolutionary Wi-Fi system that combines Enterprise performance, unlimited scalability, a central management controller and disruptive pricing.
Superior Processing
Ubiquiti's airMAX® engine with custom IC dramatically improves TDMA latency and network scalability. The custom silicon provides hardware acceleration capabilities to the airMAX scheduler, to support the high data rates and dense modulation used in airMAX ac technology.
Revolutionary Filtering Technology
Ubiquiti's airPrism™ technology provides breakthrough radio selectivity in unlicensed wireless band performance. Our patented airPrism technology isolates signals within the operating channel and rejects interference to improve wireless performance in noisy, high-density areas.
Advanced airOS Firmware
airOS® 7 is the next generation of Ubiquiti's intuitive and versatile firmware technology. airOS® 7 now features dynamic configuration changes with enhanced device configuration (such as instant input validation), HTML5 technology, a persistent user interface, and optimization for mobile devices.
New Breakthrough RF Performance Antennas
The innovative airMAX® ac RocketDish™ and sector antennas feature significant advances in scalability, noise isolation, and beam performance to complement the airMAX® ac Rocket™ radios.
Contact us for all the support and advice you need for Wi-Fi needs. We proudly serve Evansville, IN, and the surrounding area.
For more information call Midwest Telecom today at 812.421.0111.