Midwest Telecom has been in business for over 35 years and has the proven experience in the sound and paging industry to handle all aspects of the industry. From complex design to small office environments, Midwest Telecom is prepared to handle your project. Midwest Telecom has implemented and designed all the sound work at Holiday World & Splashin' Safari organization for over 25 years.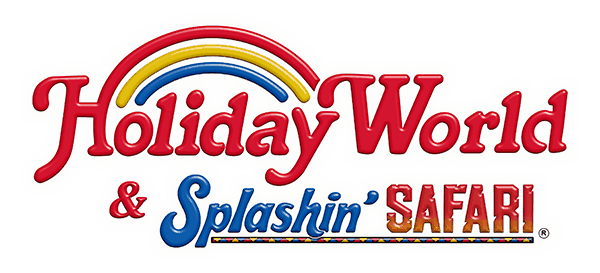 Holiday World & Splashin' Safari (known as Santa Claus Land prior to 1984) is a combination theme park and water park located near Interstate 64 and U.S. 231 in Santa Claus, Indiana. The theme park is divided into four sections that celebrate Christmas, Halloween, Thanksgiving and the Fourth of July with rides, live entertainment, games, and attractions. Holiday World is known for its three wooden roller coasters: The Raven, The Legend, and The Voyage, as well as for Thunderbird, a B&M launched Wing Coaster and The Howler. The safari-themed water park includes the world's two longest water coasters: Wildebeest and Mammoth, numerous family raft rides and water slides, two wave pools, a lazy river, two family "tipping bucket" water-play attractions, plus dedicated children's slides and play areas.
Once you arrive at Holiday World theme park, Midwest Telecom has implemented the communications between you and their staff as you purchase your ticket. Once you enter the park you will be greeted by music; which is played throughout the park. Each area plays a different themed music as you walk through the winding paths of the park. Hop on a Roller Coaster ride and you will be instructed by Midwest Telecom Safety Announcements played before each ride. While on the ride you will hear music played through the speakers that are mounted in various locations of the track to add to your experience. Enter Splashin' Safari and you will be greeted by summer beach music throughout the park to add to your summer experience.
Contact us for all the support and advice you need for Sound and Paging. We proudly serve Evansville, IN, and the surrounding area.
For more information call Midwest Telecom today at 812.421.0111.