SL1100 Communications System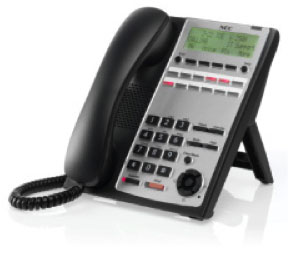 Smart Communication for Small Business
This unique communications platform is the ideal solution for any small business.
1
Lowers your cost
Powerful communications for a small business budget
High ROI starts from day one
Total cost of ownership lowered
An energy-saving green solution
2
Increases your productivity
Sophisticated solution, simple to use
Saves time with speed dials
Handsets with shortcut keys to speed workflow
Calls can be automatically routed to the right person without the need for receptionist intervention
3
Excellent remote/home office capabilities
Office level functionality from your remote/home office
4 remote/home office options: IP Phone, SL Desktop Suite Softphone, Mobile Extension or uMobility
Provides greater flexibility for key employees
Reduces travel time and costs
4
Future-proofs your business
Value for your money and tailored to your needs
A scalable solution to provide optimum investment
Technology that can expand and grow with your company
Add extra applications when you need them
5
Improves customer service
A solution to help you effortlessly boost your customer's experience
Deal with spikes in call traffic more effectively
Caller ID displayed on handset to help you offer a more personalized greeting
Mobility solutions fro quicker customer responses from wherever you are
6
Simplifies administration
System features and applications to make management easier
Drag-and-drop functionality provides and error free way of building call groups and simplifies moves, adds and changes
Busy Lamp Field keys allows you to see the call status of your team
7
Stay connected from anyone on site
DECT wireless handsets keep you intouch with colleagues and customers
Provides wireless voice and messaging access as you move around the premises
Offers non-desk based employees desk phone functionality
Never miss a sales call; even away from your desk
8
Keeps you up-to-date effortlessly
Never miss a thing with easy access to key information
Voicemail alerts delivered to your mobile, desk phone, home phone or as an email
Call recording enables you to keep track of important discussions and can be stored for quick reference at a later time
9
Remain reachable on the road
Carry your office number with you using Mobile Extension or uMobility
Be in when you're out, with system features on your mobile
Make the most of your most valuable sales people, wherever they are
Excellent cast cost savings provided
10
Reach crucial business decisions faster
Built-in Conference Bridge provides convenient options for meetings
Effortlessly organize conferences at a moment's notice
Save on travel time
Lower hotel and fuel costs
To stay competitive in today's fast-paced business environment, employees and customers have to be able to interact rapidly and with as few barriers as possible.
NEC Corporation of America offers an array of products that helps everyone throughout an organization communicate seamlessly both with customers and with one another. The results are greater efficiency and increased productivity.