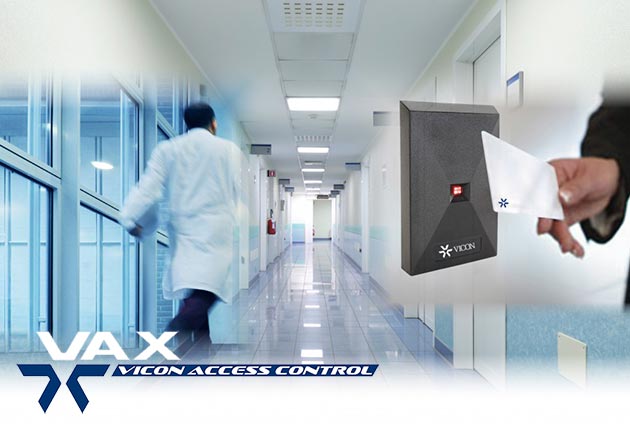 Vicon Access Control (VAX) is a unique access control system that will maximize your administrative efficiency and streamline operations. VAX is designed for simplicity in installation, maintenance, scalability and usability.
Our distinctive controllers are designed for a variety of locations. The unique door controllers can be installed in typical locations, such as electrical boxes or in a unique over-the-door mount. The elevator controllers and input/output (I/O) controllers are typically installed in metal housing.
The web-based software and user interface is intuitive and seamlessly integrates with ViconNet video management system (VMS) to ensure ultimate ease-of-use and flexibility.
 
Valerus and Vax are each powerful in their own right, but together they will bring a security system to the next level. Now, Valerus video clips can automatically link with corresponding Vax Access Contril events and viewed immediately. This integration is Free to Valerus and VAX users.
For more information call Midwest Telecom today at 812.421.0111.